Welcome to Parisara Abhivrudhi Foundation Voice!
Welcome to Parisara Abhivrudhi Foundation weblog documents are activities, our challenges, our experience, our suggestions and our messages. These are written for entrepreneurs who would be willing to invest. Additionally, for someone who wish to contribute but need real time details on our plans. And others who need to understand how Parisara Abhivrudhi Foundation generates awareness.
While we hope this would be one of your favorites, we know the value of fresh ideas and inspiring write-ups. We at Parisara Abhivrudhi Foundation hope you would find these blogs informative. And they are especially dedicated to those few who would like to make a difference. We also welcome your suggestions for topics that you would like to delve in at this Parisara Abhivrudhi Foundation initiative. Share the word, let people know what NGO you have stumbled upon.
Volunteer – Acts of Kindness
Any specific Group or CSR Division, Individual or Institutions, and Private Initiatives are welcome to volunteer and contribute to the projects implemented by Parisara Abhivrudhi Foundation.
Our team employs, supports the poverty-stricken backward families, homeless, powerless individuals and help them become more Life-Skilled. Our volunteers work towards the economic and environmental development of the society. They focus on bridging the economic imbalance between the urban and rural population.
Join us by first giving us a call. Alternatively, you can help the Foundation in its activities through Monthly/Annual subscription. Please feel free to share the word about us. We at Parisara Abhivrudhi Foundation do accept the donations made by way of personal gifts, professional charity drive and legal legacies. Contribute towards a clean, green, healthy, safe, self-sufficient and empowered Initiative.
Our service is to adopt villages for the purpose of increasing green cover over the vacant lands. Our ground staff and our Trustees equalize the energy and momentum of the campaigners and work to clean and preserve the water bodies. Parisara Abhirudhi Foundation supports implementing renewable sources of energy and rigorous community development work in rural areas.
The Founder Trustees mooted an idea to establish the Trust to work in the following fields: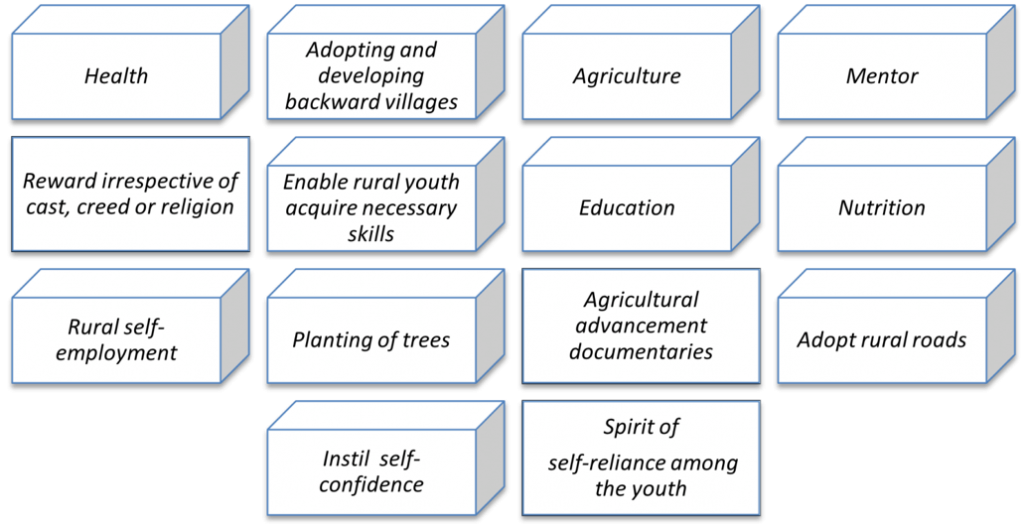 Please do give us an opportunity to make a personal presentation at your doorstep
We are eagerly looking forward to your encouraging response on what would you like to do…